Natural Wood Decking
A deck creates a comfortable and attractive indoor or outdoor feature for any home. Any shape size colour or style of deck is possible using either natural timber or composite decking. With a wide variety of local and imported hard and softwoods as well as composite options, a decking option that will suit your needs is available to create that special place at your home. Pool surroundings can be recreated by replacing old worn out paving with a beautiful deck. With the new technologies available in sealing products, maintenance is kept simple, cost effective and does not need to be done as often as in the past. Just by using a pressure can used for spraying poison can make the maintenance of your deck a 30 minute job.
Planning your deck is probably the most important issue to ensure good results.
When planning.
Select the location of your deck carefully, considering privacy, sun, shade or wind.
Consider the nature of exit and entry to your home. Keep the size of the deck in proportion to your home and garden.
Consider the end use of your deck when planning the sub-frame design. You may need commercial specifications for large groups of people.
The height of the balusters and handrail depends on how far the deck surface is off the ground. For 'low level' decks up to 600mm from ground level, the height should be 900mm. For 'high-level' decks over 600mm high, the height should be 1100mm.

When designing
Choose the direction you wish to lay the deck boards - this will establish joistdirection. Deck boards with smaller cross sections need more joistsand greater support.
When designing and building decks, always plan to achieve a free draining structure. For adequate water 'run off' decks should be laid on a slight gradient .
WeatherDeck*
Ingenuitive Decking, Naturally.
Weatherdeck is a revolutionary timber decking alternative conceptualised after utilising and investigating Weathertex Exterior Natural Ranges performance within the South African market. Utilising Weathertex Natural Exterior Board in the Ruff Sawn and Woodsman textured finishes, WeatherDeck is manufactured locally in South Africa by way of press lamination utilising only industry best D4 exterior grade adhesive to produce "timber-like" decking with less of the maintenance, yet all the look and feel of real timber. Weatherdeck is profiled into decking boards which can be left as a solid board profile for top fixing installation or grooved for hidden clip fastening installation.
Product Specifications
Product Profile: Grooved or Solid

Dimensions: 195mm x 19mm

Standard Length: 3.66m

Weight per Board: 15kg

Weight per Meter: 4.1kg

Number of board required per m2: 1.4 boards

Australian BAL (Bushfire Attack Level) Rating:19

Joist Spacing: 300mm CTC
Popular Decking Wood Species:
Rhodesian / Zimbabwean Teak - Baikiaea Plurijuga
Distribution:
Angola, Botswana, Namibia, South Africa, Zambia, Zimbabwe.
Characteristics:
The heartwood is a dark reddish brown and often has irregular dark brown to black lines or flecks. The sapwood is a pale pink which darkens. The Grain is straight or slightly interlocked with clear growth rings. The texture is fine and even, giving a smooth durable hard surface.
Working Qualitities:
Difficult to work with as it has a blunting effect on blades. Preboring should be done when nailing and screwing. Good finishes are generally obtained, timber planes well is easy to turn and polishes well with good varnishing properties.
Uses:
Boat building, Decking, Cabinetmaking, Carvings, Flooring, Furniture, Flooring, Parquet Flooring, Construction, Paneling, Plywood, Posts, Railroad Ties, Sleepers, Tool Handles.
Garapa (Apuleia leiocarpa)
Distribution:
South America (Brazil)
Characteristics:
Garapa has a golden to yellowish brown color, which darkens with age. The wood is fairly chatoyant, and appears to shift from dark to light coloring in different lighting angles. Grain is usually straight, but can also be interlocked. Uniform medium texture with a moderate amount of natural luster.
Working Qualities:
Garapa is fairly easy to work, despite its density. Glues and finishes well, and is about average for dimensional stability
Uses:
Flooring, decking, dock, and boatbuilding.
Density:
820 kg/m3)
Ipe - Brazilian Walnut (Handroanthus spp.)
Distribution:
Tropical Americas (Central and South America); also farmed commercially
Characteristics:
Heartwood can vary in colour from a reddish brown, to a more yellowish olive brown, to a dark blackish brown; sometimes with contrasting darker brown/black stripes. In certain species, there are powdery yellow deposits within the wood. Ipe can be difficult to distinguish visually from Cumaru, another dense South American timber, though Ipe tends to be darker, and lacks the subtle yet characteristic vanilla/cinnamon scent while being worked. Has a fine to medium texture, with the grain varying from straight to irregular and/or interlocked.
Rot Resistance: Ipe is among the most durable lumbers on earth, with exceptional resistance to decay, rot, and insect attack. Ipe was reportedly used for the boardwalk along the beach of New York City's Coney Island, and was said to have lasted 25 years before it needed to be replaced: an amazing lifespan given the amount of traffic and environmental stresses put upon the wood.
Working Qualities:
Overall, Ipe is a difficult wood to work, being extremely hard and dense, with high cutting resistance during sawing. Ipe also has a pronounced blunting effect on cutting edges. The wood generally planes smoothly, but the grain can tearout on interlocked areas. Also, Ipe can be difficult to glue properly, and surface preparation prior to gluing is recommended. Straight-grained wood turns well, though the natural powdery yellow deposits can sometimes interfere with polishing or finishing the wood.
Uses:
Flooring, decking, exterior lumber, veneer, tool handles, and other turned objects.
Density:
1,100 kg/m3
Massaranduba - (Manilkara bidentata)
Distribution:
Caribbean, Central and South America
Characteristics:
The Heartwood is a medium to dark reddish brown. Colour tends to darken with age. Pale yellow sapwood is clearly differentiated from the heartwood, though not always sharply demarcated. The Grain is straight to interlocked or wavy. Fine uniform texture with low natural luster. Rated as very durable, with good resistance to most insect attack. Susceptible to marine borers.
Working Qualities:
Despite its high density, Bulletwood generally produces good results with both hand and machine tools, though it does exhibit an above-average dulling effect on cutters. Responds well to steam-bending. Can pose challenges in gluing due to high density and oil content.
Uses:
Heavy construction (within its natural range), decking, flooring, boatbuilding, bent parts, and turned objects.
Comments:
Bulletwood is an incredibly strong, dense wood which has good durability in exterior applications.
Density:
Average Dried Weight1,060 kg/m3
Meranti - (Shorea spp)
Distribution:
Southeast Asia; Malaysia, Indonesia and the Philippines
Characteristics:
Colour can be highly variable depending upon the species: ranging from a pale straw colour, to a darker reddish brown. Has a coarse texture with medium to large pores. Grain is sometimes interlocked. Reported as non-durable in regard to decay resistance, and is also susceptible to insect attack.
Working Qualities:
Typically easy to work with due to its low density. Though some rough or ragged surfaces may be left while sanding, and it may be necessary to sand up to a finer grit to obtain a satisfactory finish.
Uses:
The most common commercial use of meranti wood is as veneer for plywood, paneling, cabinets and hollow-core doors. Meranti lumber is also used in light structural framing, low-cost furniture and light moldings and trims. Outdoor use of meranti is not recommended, due to its low durability
Density:
Average Dried Weight: 495 kg/m3
Red Iron Bark - (Eucalyptus Sinderoxylon)
Distribution:
Red Ironbark is a handsome Australian hardwood that grows readily from Victoria through the western slopes of NSW into southern Queensland.
Characteristics:
The heartwood colour is a deep red, highly durable, hard and dense yet fine grained. Sapwood is very distinctive pale yellow to white in colour. Texture is medium and even.
Working Qualities:
The material is very hard to work due to its density. Sharp blades are needed for the cutting and planing. It can be limiting in some applications requiring fine detailing.
Uses:
Flooring, Decking, Heavy Construction, Poles, Sleepers, Furniture, Handles, Bridges, Boat-Building, Turnery.
Density:
1120kg per cubic meter
Saligna - (Eucalyptus Grandis)
Distribution:
Australia and South Africa
Characteristics:
The sap wood is pale yellow, fairly well defined from the light pink or rose brown heartwood is usually straight grained or interlocked,texture is rather coarse. It is not very durable.
Working Qualities:
An easy wood to work with. Its is a bit fibrous and care needed when cross cutting. It nails, screw and glues and stains easily.
Uses:
Building, Construction,Poles, Cladding, Flooring, Panelling, Formwork, Furniture, Boxes, Crates, Scaffolding.
Density:
660kg per cubic meter.
Decking Care & Maintenance
Clean
Even treated wood will not look its best after a long winter and a wet spring, so a little time spent cleaning will pay dividends for the summer months.
We would recommend that you sweep your deck regularly and hose it down when dirt accumulates. Allowing dirt and other organic matter such as leaf litter or soil to accumulate on your deck, increases the risk of fungal infection. The organic matter could not only carry the source of fungal infection but may hinder drainage and thus provides damp conditions that they need to survive. There are many effective cleaning agents available. Many are useful to remove algae growth which can occur and without cleaning this could become a slip hazard. Cleaning your deck with a pressure washer at the beginning and end of the season is a recommended course of action.
Re-seal and protection
The finished deck should be kept clean and for good looks, resealed with a brush-on water repellent every six months. For best results re-apply water repellent when the deck is dry after pressure washing.
Stain
Introduce personality to your deck by adding a coloured stain. Stains are designed to block the greying effects of ultra violet light. This affect diminishes over time due to ware and tare. Please bear in mind it will need regular re-staining and heavy foot traffic areas will have to be re-stained more frequently than other areas. Always follow the manufacturer's instructions when working with deck maintenance products.
Take care
It is advisable to regularly check for any proud shards or splinters of timber and remove should they occur for safety reasons.
What to expect
Small surface splits can occur in all components during the winter months. This happens as the timber dries and shrinks. In the summer months the splits will tend to close as the timber swells.
Important points to remember.
• Free Draining
• Designed to maximise the beautiful outdoors.
• The sub frame supports the decking and balustrading and bears onto the over site. It is very important that it is well designed and constructed. Get this right and you'll have a firm and easy maintainable deck structure, get it wrong and problems can arise in the future.
 
Products we use
Timberlife offer a range of products that can assist with anything from washing the deck to renewing it. Contact us for more information.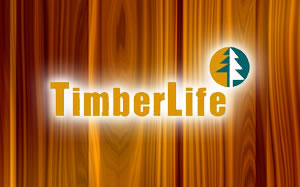 Gallery
| | |
| --- | --- |
| Yellow Balau | Rhodesian / Zimbabwean teak |
| | |
| --- | --- |
| Rhodesian / Zimbabwean teak | Rhodesian / Zimbabwean teak |
Saligna deck and storage bench
Saligna Boma